Bali is so attractive that even Indonesians consider it a luxury to be able to visit this island once in their lifetime. For foreigners, Bali is even more attractive because it is more unique, more exotic, more pleasurable, and obviously more famous than the rest of Indonesia. Most foreigners are happy to visit this island of gods, but some prefer to stay there either temporarily for the rest of their life. If you plan to be an expat and to enjoy Bali wholly, you need to understand the costs associated with your living and the best places for expats to live in Bali.
What Constitutes the Costs
When you decide to live as an Expat in Bali, there are obviously many factors that constitute the costs of your living, including your housing, the place in Bali where you decide to live, cost of living per month, and transportation. You can get cheaper and easier transportation early in your stay in Bali if you hire Sandholiday charter service. Let's review all factors that affect your cost of living in Bali.
Housing
The most expensive cost associated with your living in Bali is the cost related to your housing and its paperwork. You will either rent a home or a villa or buy a place to live under the recently enacted regulation that allows you to own a home in Indonesia for up to 80 years. Previously, you could only buy a home based on the more restrictive version of the right-to-use category. The more lenient regulation that was signed in 2015 allowed you to own your home for an extended period of time, provided that you extend your right every 30 years.
If you decide to rent a home or a villa, the price will vary depending on where you will live in Bali. If you decide to buy a property based on the aforementioned agreement, the price will still vary, but you need to buy directly from the developer at a fixed minimum price that is determined by the government. In Bali, the minimum value that you can buy as a foreigner is IDR 3 billion for a landed house or IDR 2 billion for an apartment. Remember that you are not allowed to rent out your property after you buy it. If you decide to move out and to settle in your home country or another country, you need to release or to transfer your right-of-use to another eligible person.
District
There are eight regencies and one municipality in Bali. Certain places in Bali can be considered hot spots where property renting or purchasing prices can be unreasonably high and there are also more secluded places where you can find a more affordable property. You can reach all places in Bali by hiring Sandholiday. When choosing the right place to live, the tourism atmosphere of the district you choose will affect how much money you should spend to rent or to buy a property.
Generally, the rental cost of a house, apartment, or villa in Bali ranges from IDR 2 to 10 million in Bali depending on various factors, including the amenities that you will get and their location. Therefore, always check the best place to choose with Sandholiday to make sure that you choose the right place that offers a perfect balance between cost and amenities. You can also use Google Map to monitor the prices of all accommodations in all parts of Bali.
Living Cost
Living cost depends on your lifestyle. If you decide to cook your own meal, you may need to spend about 1 to 3 million a month. If you prefer to eat out, the cost can be twice to three times higher. However, if you live alone, eating out can be a more cost-effective solution because you will not be wasting leftovers, spoiled ingredients, and your precious time. To stay online, you need to spend about IDR 200,000 to 500,000 each month on the internet. And because you are staying in Bali, you will be spending much for entertainment, and what is called much is about IDR 100,000 to 500,000 for every vacation.
Transportation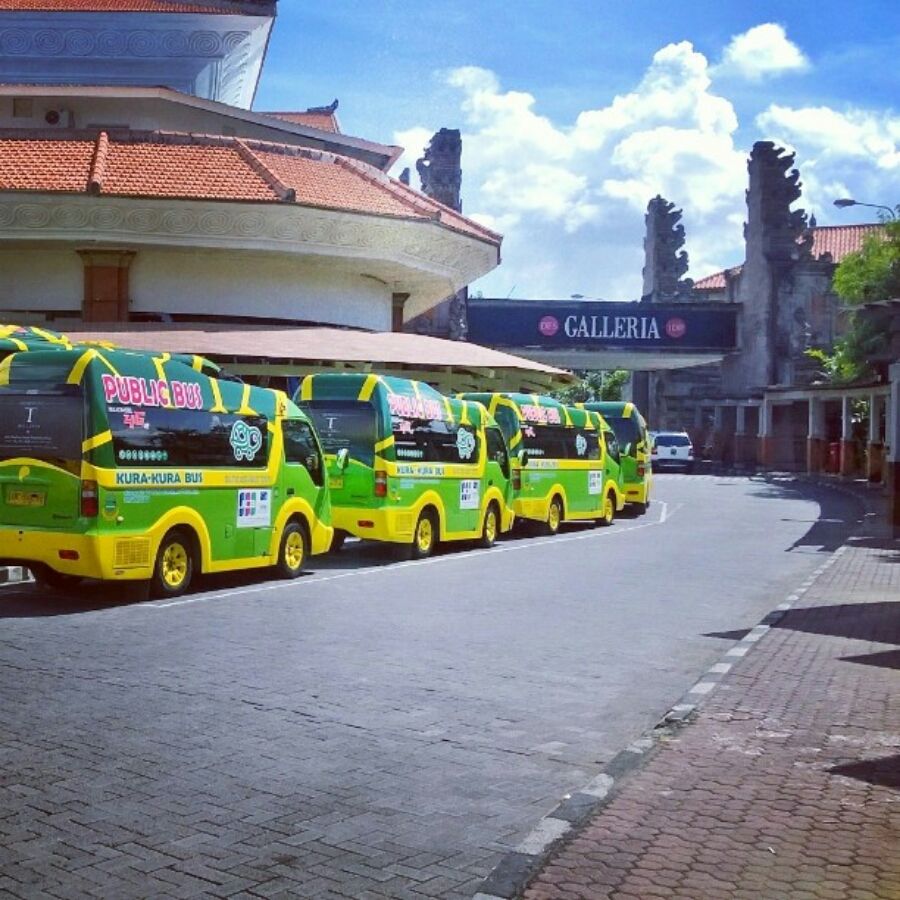 You need to choose the right method to move from one place to another. If you live alone, you may want to rent or buy a motorcycle or a car. Motorcycle and car hire is available in almost every place in Bali and it will cost you about IDR 100,000 to 500,000 per day. You can also rent a motorcycle for IDR 500,000 per month. If you need to rent a bigger vehicle for you and your family or friends, you can call Sandholiday because it can provide you with a minibus or a bus to reach all the interesting spots in Bali.
The Best Places to Live in Bali
For expats, almost every place in Bali is considered a livable place; however, if you want to live near an interesting spot, here are some recommended places that you can choose.
Southern Region
This is considered the hottest region in Bali in terms of tourism. The most famous beaches in Bali, including Kuta, Sanur, Nusa Dua, and the Island of Nusa Penida, are located in this region. For beach lovers and nightlife enthusiasts, living in this region could be the best.
Living near Kuta, Sanur, and all hot spots in this region is exciting. You can enjoy the beach atmosphere at daytime, shop for local merchandise and artworks at nearby art markets, enjoy delicious meals at some of Bali's most famous traditional and fine-dining restaurants, and enjoy lively nightlife at nearby clubs and bars. The excitement is practically endless if you live in this region.
Secluded Beaches
If you don't want to stay far from the beach but you don't like its noisy atmosphere, Buleleng and Jembrana might be the right districts to choose. You will also have easy access to the western parts of Indonesia if you live in Jembrana because Bali's western seaport is located in this regency. Sandholiday offers a bus charter service that goes to Jakarta if you want to venture westward to Java.
In Buleleng and Jembrana, there are some exotic beaches where you can enjoy an exciting but quiet life, such as Lovina Beach and Medewi. Both beaches, as well as other beaches in this region, offer paradise-like beach atmosphere without the unwanted noises. If you want to live near a secluded beach that is located not very far from the capital city, you can try to find a villa or an apartment near Padang Padang Beach in Nusa Dua.
Rural Regions
If you are more interested in living in rural areas, Ubud in the center of Bali and some traditional villages in the eastern part of Bali can be the best regions to choose. They are perfect places for people who want to enjoy Bali's exotic tranquility and mesmerizing rice field. There are many attractive places to visit near those regions. If you stay in Ubud, you will not only spend your time enjoying the green scenery and the clean air, but also some interesting destinations such as the Elephant Cave or Goa Gajah. If you decide to live in the east, you will have a chance to participate in some local festivals and to visit Bali Royal Monuments, the most notable of which is the Great Royal Palace, or Puri Agung Karangasem. Because you live near Bali's eastern shore, you will also enjoy easier access to Lombok and all the attractions that it offers.
Mountain Area
The regency of Bangli is known as the only regency that has no access to any beaches; however, despite the absence of seaside attractions, Bangli is an excellent place to live for avid hikers. The famous Mount Batur and its caldera are located in this regency. Therefore, if you love hiking, you will find the best hiking spot in Bali here. Although there is no beach in Bangli, you can still enjoy the sight and the freshness of the Batur Lake. There are also a number of freshwater attractions that you can find in this regency, including Dusun Kuning, Slau, and Tukad Cepung waterfalls. Some cultural tourism spots, such as Terunyan and Penglipuran Village, are also located nearby if you live in Bangli.
Another famous peak in Bali, Mount Agung, is also located nearby, although it is located in Karangasem, a different regency. Read more about Karangasem in the rural region section above.
There are obviously many other interesting places to live in Bali that are not yet mentioned above. You may need to explore all parts of Bali in order to find the best spot for you to live. If you want to explore other parts of Bali with an expectation to find a better place to live, you can call Sandholiday because this bus charter company can provide you with the best vehicle and the best driver to escort you to all parts of Bali. There are currently three types of vehicles that you can rent from Sandholiday, including a small minivan for up to 16 passengers, a larger van for up to 19 passengers, and a small bus for 31 passengers.
Conclusion
What are the costs needed in Bali?
1. Housing
2. District
3. Living Cost
4. Transportation
Where are the best places to stay in Bali?
1. Southern Region
2. Secluded Beaches
3. Rular Regions
4. Mountain Area
What can be enjoyed in the Southern Region?
You can enjoy the atmosphere of the beach during the day, shop for local merchandise and works of art in the nearby art market, enjoy delicious food at some of the most famous traditional restaurants and fine dining in Bali, and enjoy lively nightlife at the nearby clubs and bars.